For the past year, I've had this sudden interest in Interior Design of homes. When I walk by a magazine stand, the first thing I go for is the Interior Living magazine. I go into furniture shops and will have the urge to just buy every single thing that looks pretty to me. I've been sharing a room with my sister ever since I was born and in a way, I'm quite sad about the fact that I have not gotten a chance to design my own bedroom for myself. But yes, at least I still have a roof over my head. So I've decided, to start planning for my future bedroom if I do ever get a chance to have one. By myself.
(1) I will definitely love to have a low platform bed in the room.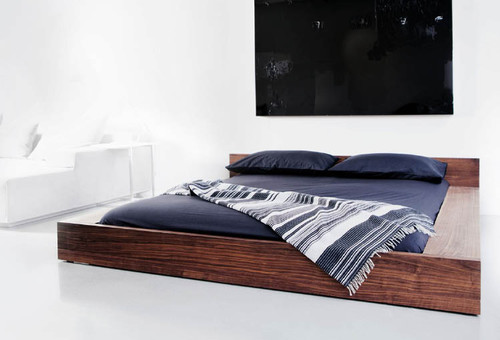 (2) A white, wide, spacious study table.
(3) Prints. Among the many that I will want have up, I will definitely have either one of these on the wall.
There are just so many ideas going on in my head the only simple way to plan it all out is to......Maya it. Argh, I hate that word but it's the only way to help me. I have an Ikea outing on Wednesday and I foresee spending. On nonsensical stuff.
(I don't want school to start. I don't want to see people.)